The manufacturer
of battery components
growing demand for batteries and battery cells in Europe
The market for electric vehicles is growing rapidly. In the context of the European car industry changing more and more from internal combustion engines (ICE's) to electric vehicles (EV's), there is a growing demand for batteries and battery cells in Europe. Each EV requires a battery, usually a Li-Ion battery. These high voltage batteries are made of dozens of battery cells.
In consequence, both new European battery manufacturer and Asian manufacturers have erected new plants in Europe to manufacture cells. These cells need some packaging, say cell cases or cans and other plastic and metal components.
Currently, there are very few companies in Europe making such components. In particular, there is no company in Europe that makes prismatic cell cases on an industrial scale. Customers will require a more future oriented innovative approach matching European strive for innovation and efficiency.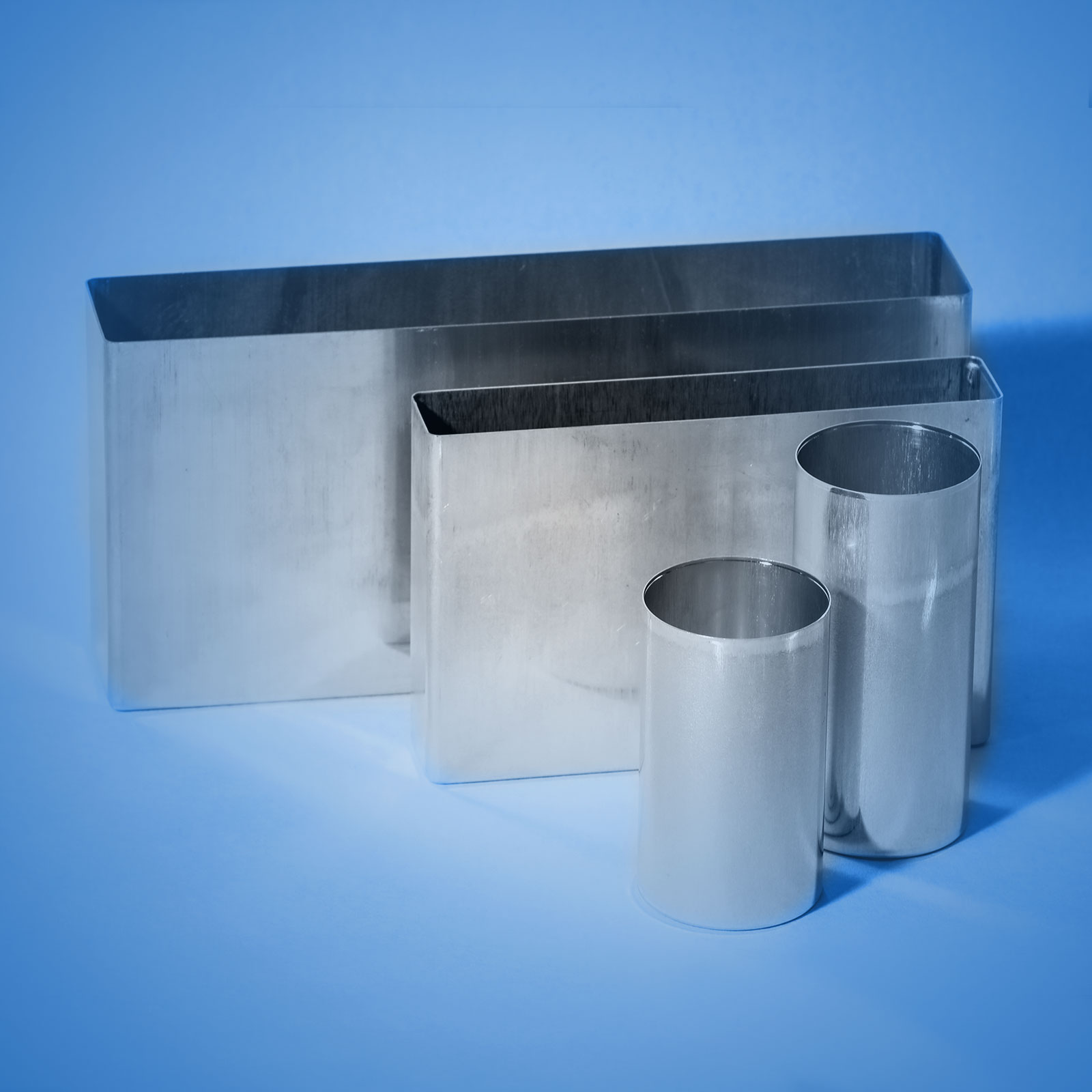 We Focus on metal cylindrical and prismatic cells
EUBACO manufactures components needed to make battery cells and battery modules and packs. Our strength are certainly metal parts, though we also designed and supplied some plastic parts in the past. The main application of EUBACO products are the cell and we supply all components needed to make it. EUBACO has a lot of experience in the design of such components and in manufacturing them very efficient.
Per se, the industry knows three types of cells: Cylindrical cells, prismatic cells and so-called pouches or coffee bags. The latter is basically a plastic-Aluminum laminate packaging. EUBACO focusses on the two full metal packaging, i.e. on cylindrical cells and on prismatic cells. The housing or packaging of these cells is also called hard cases for obvious reason.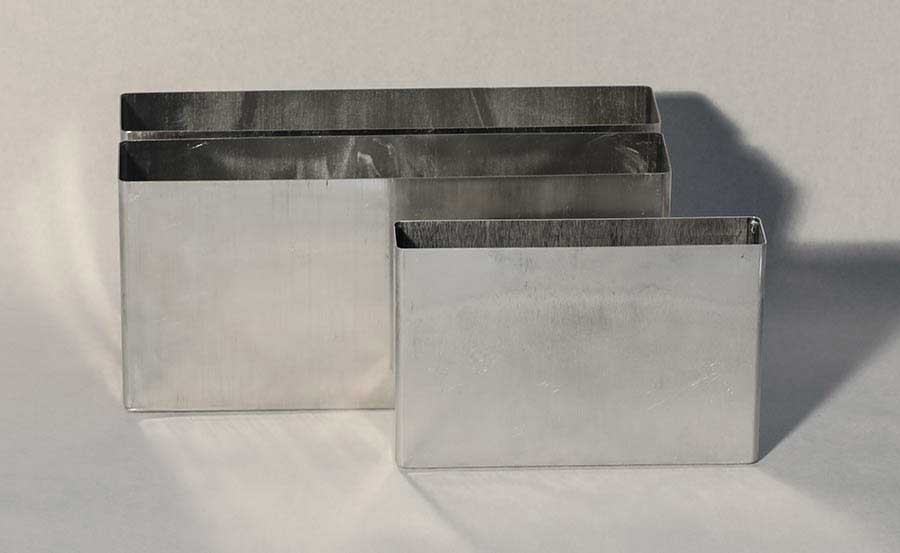 Cases for prismatic cans have a cross-section x * y and a height z. The market is asking for various sizes x and y and very different aspect ratios x/y. The trend is towards larger aspect ratios, i.e. wider cans. The height z is mainly determined by the application. If the cells have to fit in the chassis of a car, possibly below the feet of the passengers, then the cell manufacture usually asks for z < 100mm. For trucks and busses we may also have larger values.
The can must be closed with a lid hat has to fulfill several tasks, such as comprising electrical connection (terminals), holding the jelly-roll and possibly also the current interrupt device (CID) which stops the current to flow through the cell in case of trouble. EUBACO supplies several components for these complex structures, such as terminals, rivets and shells.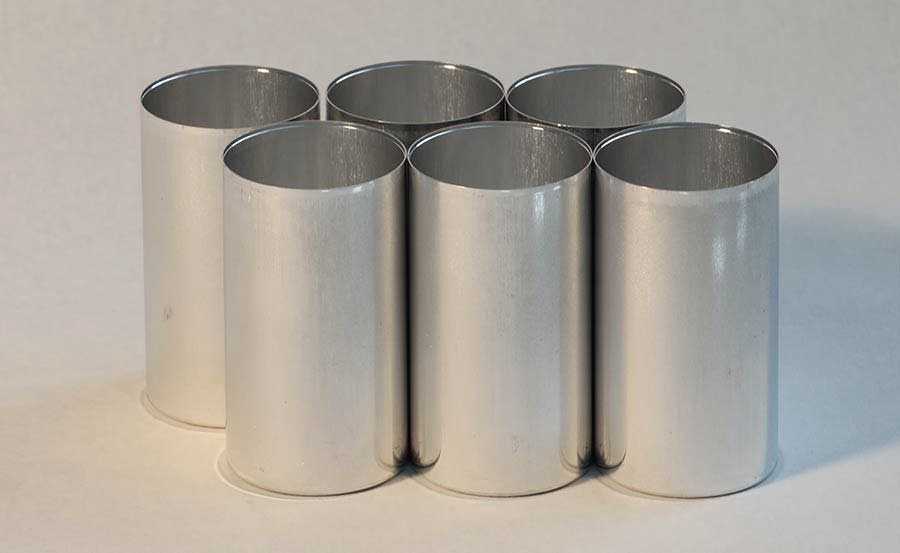 Cases for cylindrical cells in the standard formats 18650, 21700 and 46800 are up to now made out of steel. We have identified a trend in the industry towards cylindrical cases or cans in new formats made out of Aluminum. Aluminum has less weight and has a higher heat transfer rate.
In contrast to steel cans, cans made of Aluminum will not be closed by crimping the lid to the can, but to use laser welding for the closing operation. This is very similar to prismatic cans where this technology is common standard. EUBACO has a proprietary lid design for cylindrical cells.
the EUBACO Impact Extrusion & Post Processing process
Reliable, flexible and cost efficient
With the EUBACO Impact Extrusion & Post Processing process (IE & PP), the production of cylindrical Aluminum cans is reliable, flexible and cost efficient in particular when the can diameters are getting bigger and the cans are getting longer than the standard formats of today.
Let us look at the options to understand why EUBACO is on the right spotted track.
We know two different methods to make such cans:
Deep Draw (DD)
Impact Extrusion & Post Processing (IE-PP)
DD is the method that has been used in Asia in the last years to make cans. This method requires multiple steps for the forming of the hollow body. This means, that you need a very serious tooling. Further, the sheet metal is limited in forming speed & this limits the output of the machine and of a complete line.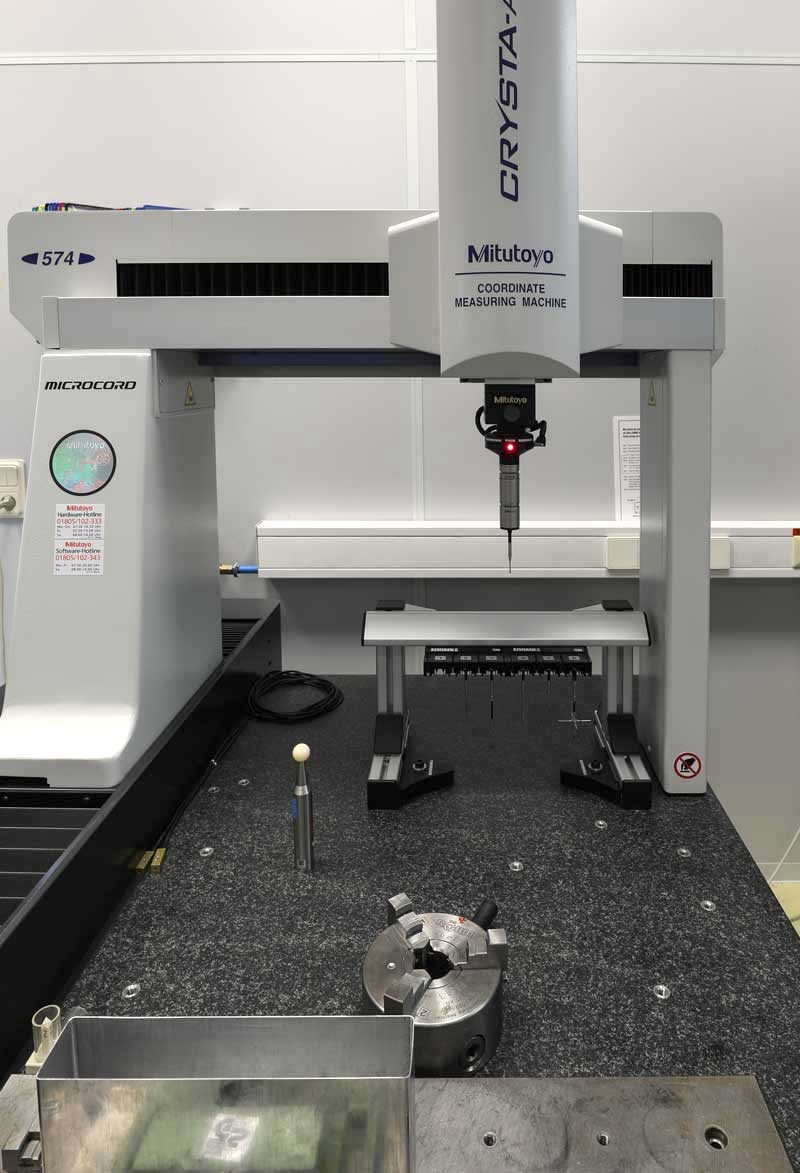 For these reasons, EUBACO has decided to use the IE-PP technology.
It is faster, more flexible and requires less tools. Making cans via IE-PP requires other machines than classical DD. We know several excellent suppliers of impact extrusion machines and we know the process very well. EUBACO is cooperating with a machine supplier on machines dedicated for the purpose of making battery components as fast as possible. Standard machines will only be second choice.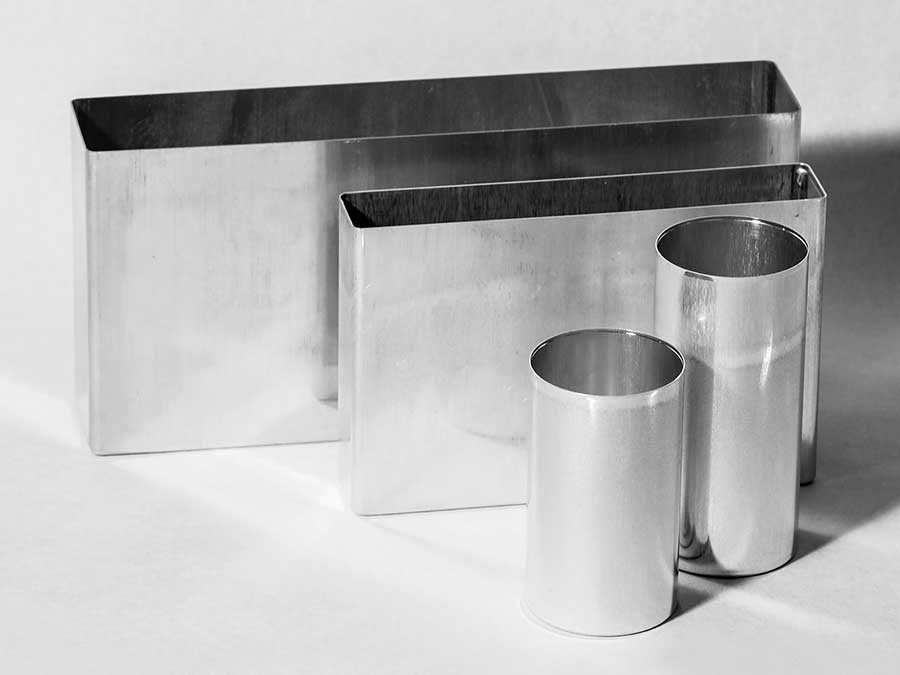 EUBACO has years of experience in design of cylindrical cells and prismatic cells. We know the parts needed from the plastic sealings, rivets, terminal, cans, shells to lids and we have some solid understanding which design works well for assembly and also which design is required to for high speed and low cost manufacture. In essence, we design to manufacture.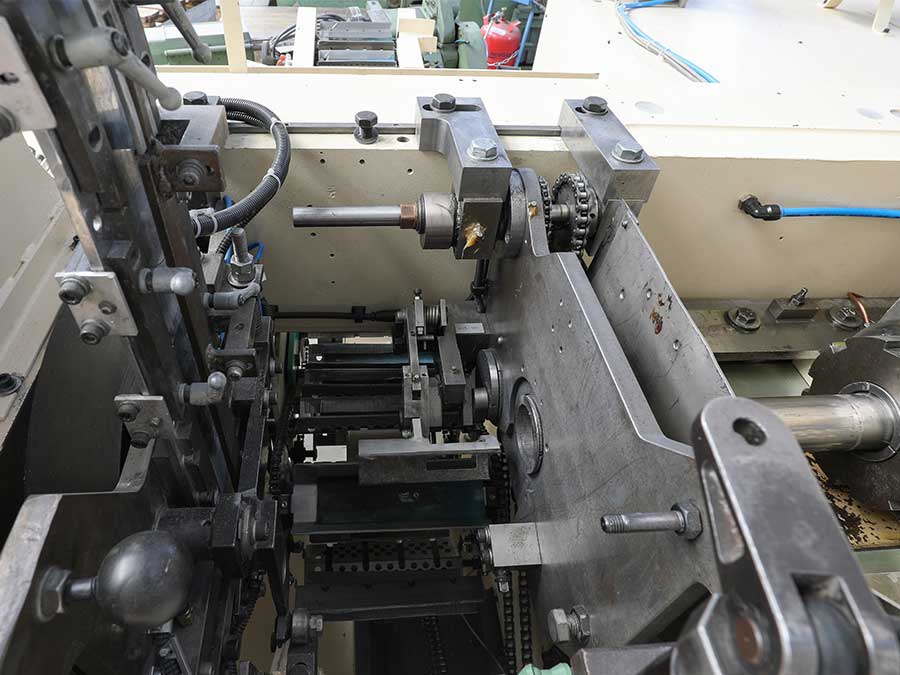 EUBACO has access to the machines needed to make samples. We can use all in-house equipment from our partner Coexal to make tools and to manufacture samples. To emphasize: These are industrial machines and not laboratory toys. When samples are made on these machines, you know that it is going to work also in real mass production.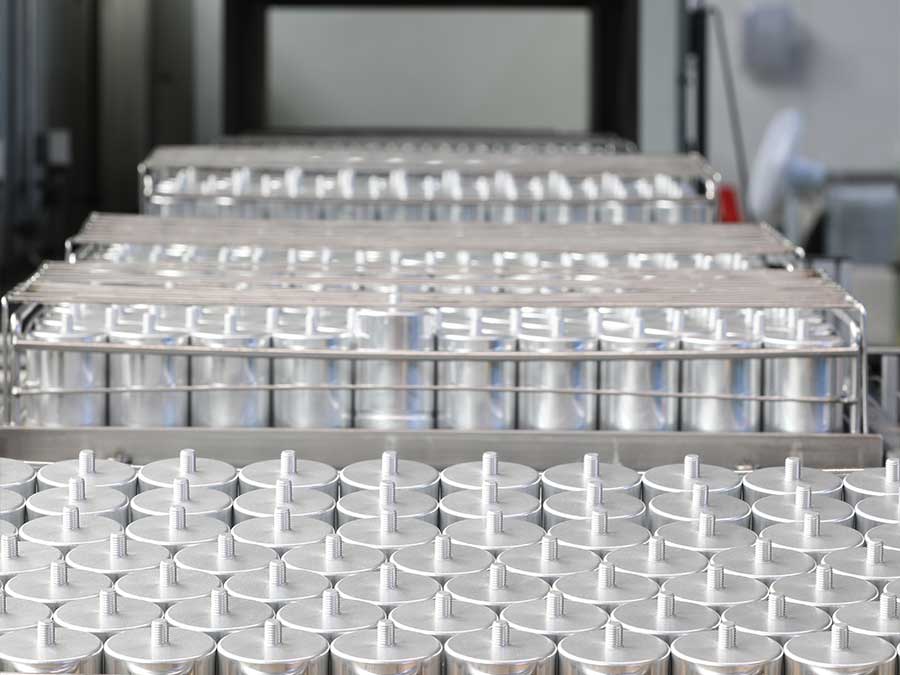 EUBACO has skills and capacity for B and C-samples as well as a few hundred thousand to a few million parts with existing equipment. A dedicated manufacturing line will be set-up in agreement with customers either on an existing green field in Georgenthal or close to customer manufacturing site. EUBACO has supply agreements for raw material as well as for the key machines. The plant layout is in progress and waiting for adaptation for special customer product. Based on the planned capex, we also calculate prices for large volumes.
EUBACO focusses on battery components
We focus on the European market with the special demands in Europe. We are Europeans and we know how to make long term business relationships in Europe. We know the battery market, the involved partners in the supply chain.
More important than that, the EUBACO team has vast experience in making battery components, starting from the raw material, the machines, complete manufacturing lines, the process technology and last but not least: we already made such parts. We know what we are talking about. This is why EUBACO is regarded as a new opportunity in the supply chain of the battery business
The experts for battery cells continuously develop new cells. We learned that very often, there is no existing standard format to exploit these new cells as good as possible. Each cell chemistry has its own heat transfer and possibly its own ratio between width and height of the cell. This means that the cell developing teams are asking for special packaging for their innovative new battery. EUBACO is able to co-develop the packaging and the components that are required by the cell developers.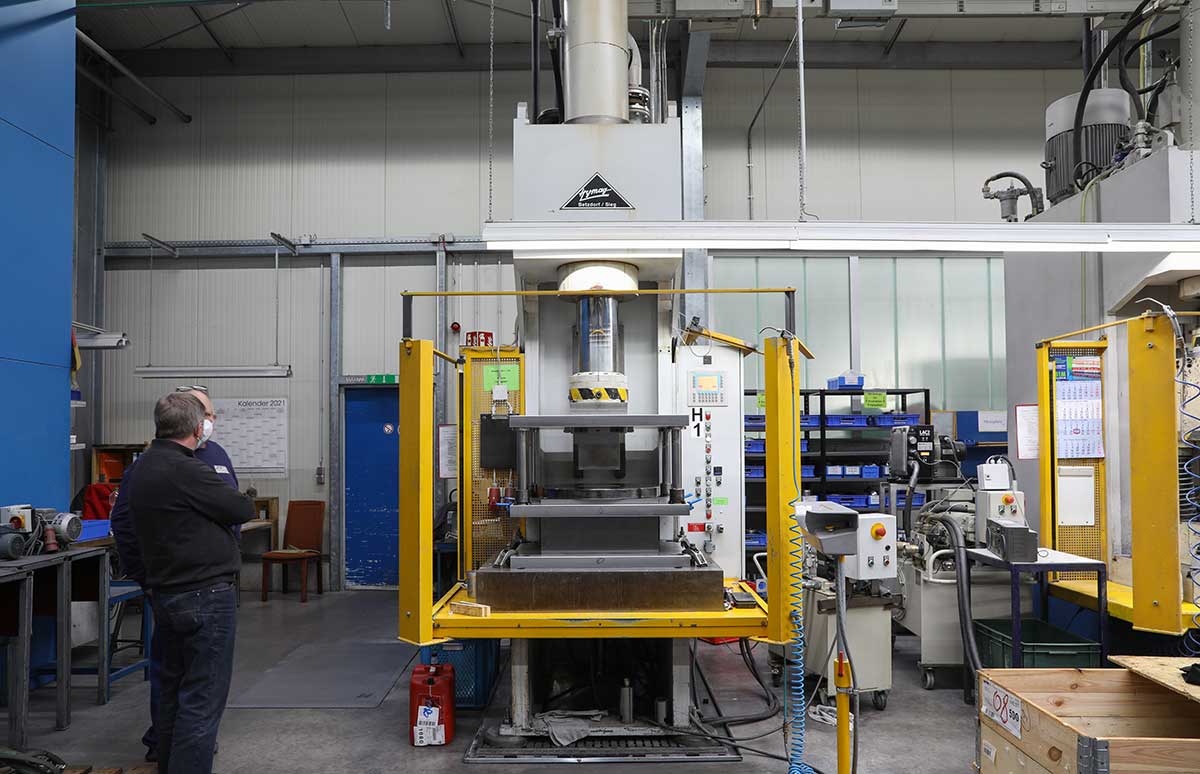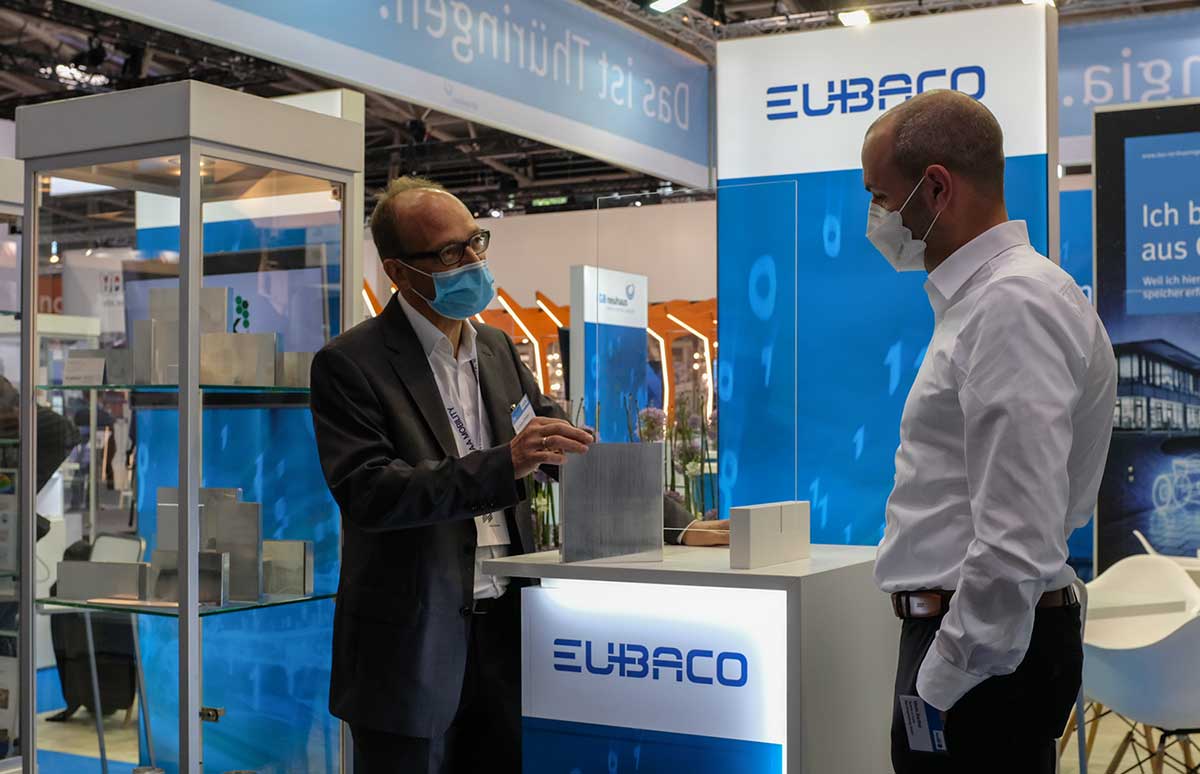 Further, the OEMs do not design their product to fit to the cell. On the contrary, they asking for cells that fit into their products. Therefore, the market requires tailor made geometry to fit as good as possible into a car or other applications. EUBACO is able to co-develop cell and module components according to the OEMs requirements. EUBACO can also help to discuss options to make cylindrical and prismatic cell cases. Until today, all cells require a safety valve. It may be in the lid, it may be in the can. We know how to integrate such features in lids and cans to allow reliable functionality and high manufacturing efficiency.
The idea behind EUBACO is to bring together the leading experts for development and manufacturing of battery components. Each of these experts have a long history in manufacturing of Aluminum cases, also for batteries.
EUBACO team members have developed raw materials, manufacturing machines, manufacturing lines and they have made components such as cell cases and lids in their long career in this industry.
The EUBACO Management Team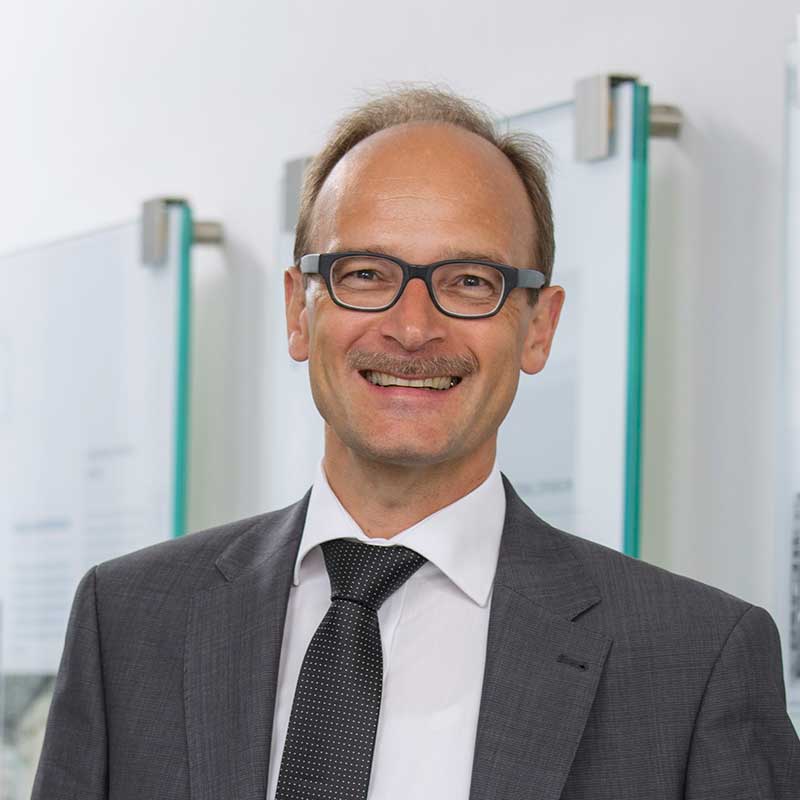 Dr. Bernd Ullmann
Partner and General Manager at EUBACO GmbH
Bernd has decades of experience in manufacture of metal parts at high speed and also metal forming machines and turn-key lines. He has developed high speed lines for battery components that are used by major battery manufacturers in Europe. Bernd has also experience in consultancy in the battery supply chain from machines and turn-key lines to manufacturers of Li-Ion cells.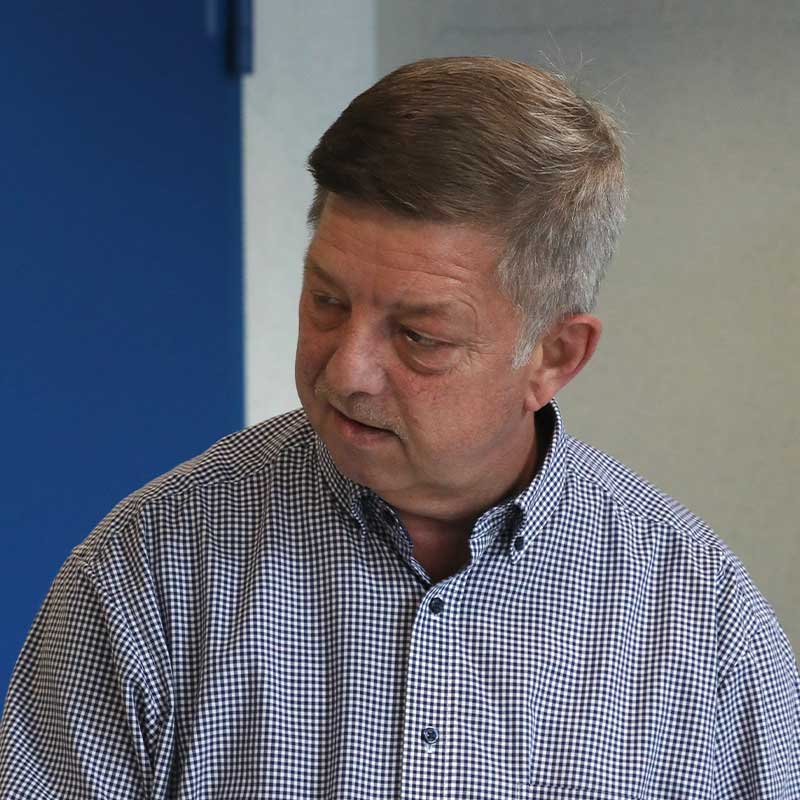 Norbert Grossmann
Partner and General Manager at EUBACO GmbH and also at Coexal GmbH
Norbert has decades of experience in manufacture of Aluminum and Steel parts made via Impact Extrusion as well as Deep-Draw. Norbert is running Coexal, a major supplier of metal parts for the automotive industry. He has profound knowledge on efficient design of parts and optimum process technology.

The managing Partners of EUBACO GmbH are delighted to announce that Mr. Volker Seefeldt has become partner of EUBACO GmbH on 1. July 2022.

After we moved the EUBACO web site, we finally achieved to get a full new internet appearance!